ABOUT PROCYLMA – THE INSPECTION STATION FOR YOUR CYLINDER
Procylma is the inspection station for your cylinder, pressure container or diving cylinder. We are experts in the inspection, maintenance, refurbishment, storage and sale of pressure cylinders. Our customers include (medical and technical) gas suppliers, fire brigades, diving clubs, shooting sports clubs and the off-shore industry. In short, anyone who works with high-pressure cylinders.
History
In 2002, Procylma was founded by initiators Piet Katje and Rudmer Bosma. This was the answer to the great demand in the market for a high-quality method of cylinder inspection. What started as a regional specialist in the inspection and maintenance of pressure cylinders continued to grow in the years that followed. In 2012, Procylma moved to Drachten, as a result of an ever-increasing production. More and more companies and gas suppliers found their way to our company. The production location in Drachten made it possible to continue working in a safe and certified way. In 2020, Procylma will take a third hall into use. This will make us one of the largest "I.S" in house inspection services in the Netherlands. Our sales area consists of the whole of the Netherlands, parts of Germany, Belgium and France.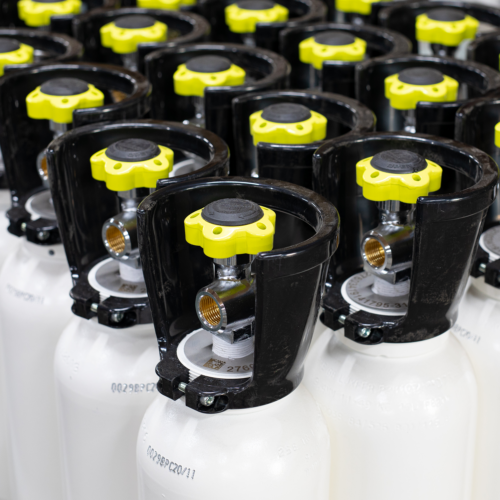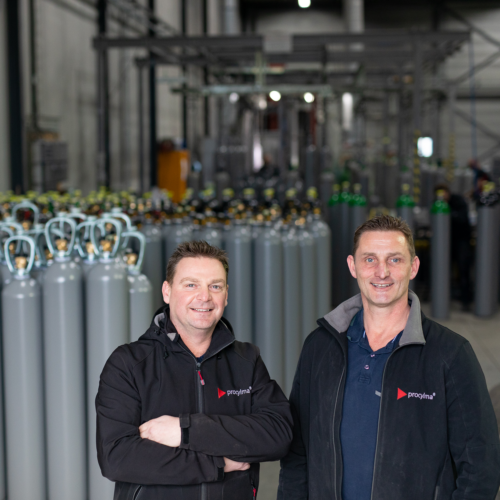 Core values
As an inspection station for your cylinder or diving cylinder, we focus on safety, high quality, innovation and sustainability. We work according to the current legislation and guidelines and are ISO-certified. Procylma pays a lot of attention to the education and training of our expert staff, in order to always be able to provide our customers with optimal service and quality.
Sustainability is an important core value for us. Throughout our process, we focus on the sustainable processing of all offered cylinders.
Are you looking for a reliable partner for the inspection and maintenance of your cylinder, pressure cylinder or diving cylinder? We are at your service from our inspection station in Drachten. Please contact us via the contact details on this site or make an appointment to visit us.