PROCYLMA: INSPECTION AND MAINTENANCE OF PRESSURE CYLINDERS
Are you looking to have your cylinders or diving cylinders inspected? Procylma takes care of the inspection, maintenance, refurbishment, storage and sale of cylinders and diving cylinders. In professional way, of high quality and safe.
INSPECTING OR MAINTENANCE OF YOUR CYLINDER?
Procylma is a specialist in the inspection, re-inspection and maintenance of pressure containers. We work according to the applicable guidelines and want to contribute to the safety of your (working) environment. Procylma works for medical and technical gas suppliers, diving clubs, shooting clubs, REOB companies and safety regions.
Our focus is on quality, short lead times, personal advice and expert service. As a certified inspection station for cylinders, we ensure that your cylinder fleet is safe and meets all quality requirements.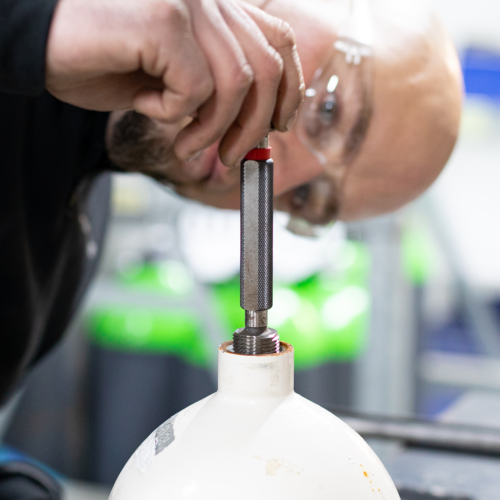 What are you looking for?
Examples of our customers are: