Maintenance of your cylinder
Procylma provides maintenance (refurbishment) of pressure containers, to ensure a safe use of your cylinder. Our expert team takes care of the cleaning and spraying of cylinders and makes them ready for use again.
Why is cylinder maintenance important?
Refurbishing cylinders is necessary to keep your gas cylinder safe for use. During the use of a cylinder, rust or other dirt can accumulate in and on the cylinder. Procylma ensures that at the end of our process, your cylinder is like new again. Our maintenance activities include internal cleaning, internal and external blasting, the application of protective coating, applying a high quality varnish layer and the maintenance of (diving) valves.
Do you want to know more regarding the maintenance of your cylinder? Please feel free to contact Procylma.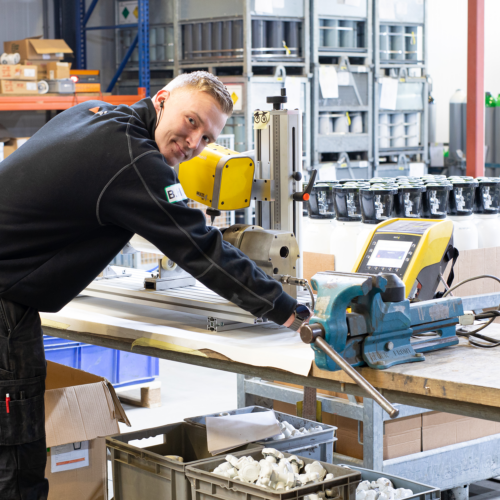 Procylma provides professional maintenance
All components and accessories are maintained according to the applicable standards and internal protocols. We provide the maintenance of, among others:
Steel gas cylinders
Aluminium gas cylinders
Composite cylinders
Type 4 and 5 composite cylinders
CO2 fire extinguishers
Diving cylinders
Valves
Technical advice and solutions (firefighting systems)